Model 1000 Feed Screw Labeler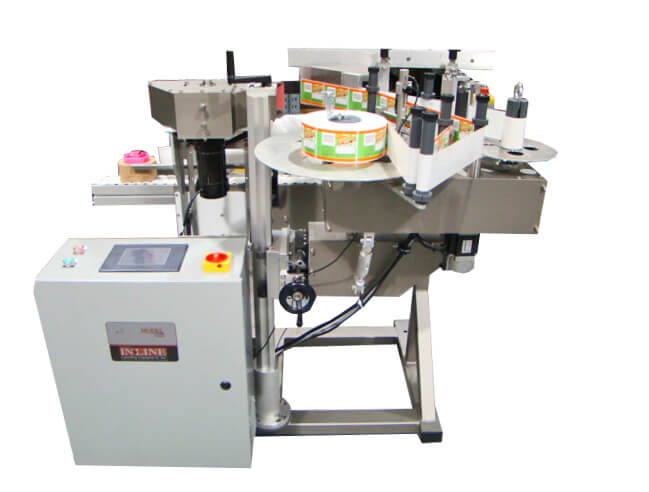 The Model 1000FS Pressure Sensitive Labeler uses feed screw infeed to increase precision spacing, accuracy, and speed. It is designed to apply one body label only on round bottles and on one side of a rectangular bottle. It is also equipped with a servo-driven label applicator. The 1000FS precisely controls web feed and label placement through the use of a single feed screw, powerful PLC, quality photo-eye and gap sensors, and a sophisticated electronic braking drive. There is no clutch/brake mechanism that will wear out. All machine functions are controlled through the PLC interface.
Find your ideal labeling match with the 1000 Feed Screw Labeler offering unmatched precision and speed. The combination of quality craftmanship and state-of-the-art technology means this is one machine to be reckoned with. When you want to take your business to the next level, we are here to help! We can get a machine to meet your needs and increase production. Whether you want to speed up production or grow to meet demand, we have a system for you. Our team at In-Line has been designing machinery and systems for over 20 years.
View Our Brochure
SaveSave