Beer Bottling & Labeling Solutions for Charleston
In-Line can meet the specific needs of your brewery. Further, we can help get the system that is right for you, whether you are working to meet the growth of your business or become more efficient in labeling and bottling. After all, you have a lot of thirsty customers! As your demand grows, you need bottling, labeling, packaging, and other InLine systems that get the job done quickly and seamlessly. Our full range of machine options will help you do just that. InLine is the team for brewery bottlers!
Furthermore, you put a lot of work and consideration into your product. Why not continue your attention to detail with a flawlessly built machine from In-Line? Find your brewery labelers, beer labelers, bottling line equipment, pressure-sensitive labelers, manual beer bottle filler, beer canning machinery, and more all from one source!
More importantly, our array of machines can complete your labeling, filling, and packaging tasks seamlessly. Since 1997, we've been solving problems for customers with our patented systems. We know the industry. We know bottling and we know how to get the job done. That's why we offer a one-year warranty on our machines. After delivery, we are available for support. The same people who designed and assembled your machines are available to answer your questions and troubleshoot issues. You'll never be left in the cold with In-Line!
Seamless Beer Labeling
For even more personalized solutions for your brewery, check out our Build Your Own Line option. Further, you can get the specific system for your needs, with the seamless operation and quality that In-Line is known for. Have questions? Contact us and we'll get you started on a simple solution for your brewery. Choose an InLine system and get to work!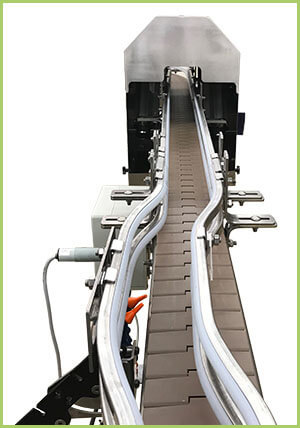 Date Inline Coding Systems
The Inline packaging system specializes in the design and integration of Date Inline Coding Systems. Date coding cans has become a hot topic in the micro brewing industry. Ensuring that customers are buying fresh product should be a primary concern for brewers and date coding your product is an important step.
Learn More
Let us show you the In-Line difference. Give us a call today.