Zero Footprint Twist Rinse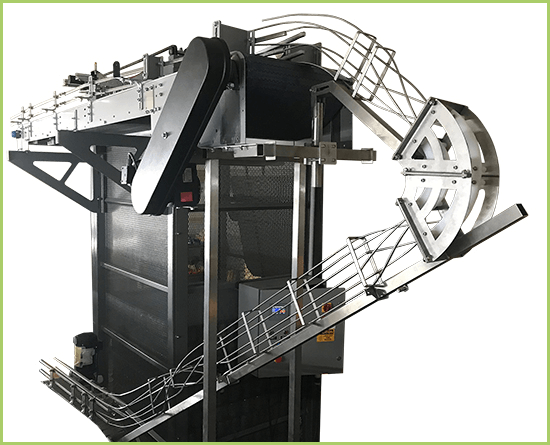 The Zero Footprint Rinser makes it possible to run a smaller footprint canning line than ever before. This pre-fill can rinser is an easy add-on to your depal or conveyance system, saves considerable space and was designed with the specific goal of saving space in smaller production spaces without sacrificing the power of a full canning line.
The ZFR is configured with one 90˚ section allowing cans to reverse direction prior to rinsing. Can be mounted straight or at a 90˚ angle. The rinser is made of stainless steel and is recommended for line speeds up to 120 cans per minute. It can be mounted to all standard canning lines and is available in multiple can sizes.
Standard Features:
Available in multiple can sizes
Guide rails made from 1/4″ stainless rod
Stainless enclosure with easy access to the cage
Takes up significantly less space than a standard rinse cage
Designed with smaller breweries in mind to get a full-on canning line without the full-sized footprint
Integrates with all canning lines running up to 120 CPM
Currently Available Cage Sizes:
8 oz
10 oz
10 oz sleek
12 oz sleek
19.2 oz
250 ml
330 ml
375 ml
400 ml
440 ml
473 ml
500 ml
568 ml