Full Container Detection
The Filtec 3 – Full container inspection detects over and under filled containers and capping defects. It inspects for over filling and under filling cans or bottles, and if the can end or bottle lid are fitted correctly. The Filtec 3 inspection system detects these issues as they arise on the filling line, as well as identifying bulged cans, high or low foam levels, glass bottle breakages, containers falling over on the line, and where applicable, missing foil seals.
The system is capable of handling filling line speeds – it runs at up to 2,400 cans a minute or 1,400 bottles a minute – and collects data as it goes, keeping count of the total number of containers analyzed and the total number of rejected parts. It also offers real-time continuous statistical analysis of the data, and uses sampling to monitor the performance of filler valves and the capping and closing heads, enabling the system to identify if a fault within an individual station is causing rejects.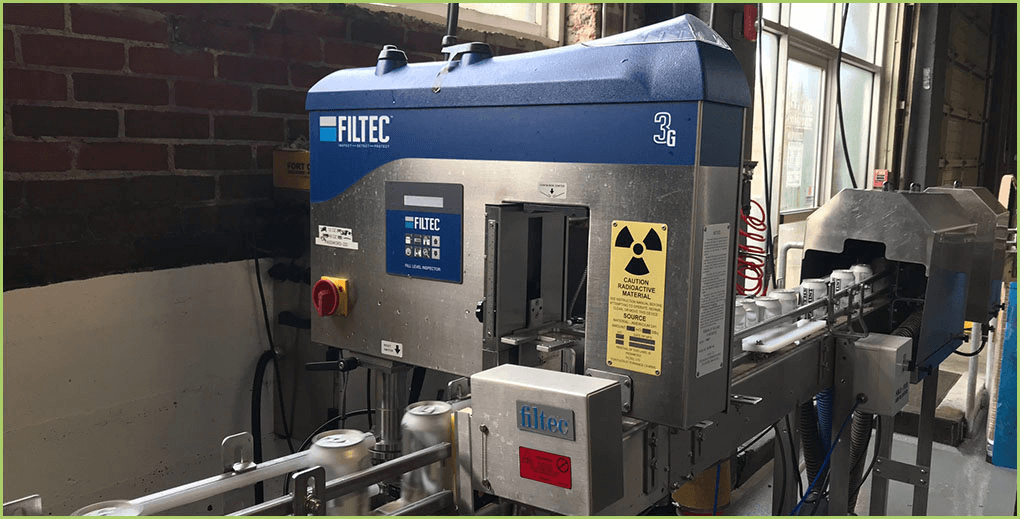 System Highlights:
Small Footprint
Option of Gamma Ray, X-Ray Systems
No precise bottle pitch or spacing requirements
Total and individual throughput and reject counters
Advanced diagnostics
Encoder-based tracking
PLC interface
Additional Feature Options:
Vent tube detection
DUD detection
Reject verification
Label detection
Touch screen user interface
Systems:
Continuous monitoring and statistical analysis of line operations
Sampling of filler valves and closer/capper heads at high production speeds
Isolates and evaluates performance of individual filler valves and closer/capper heads